Duane W. Layton '82 Leads Mayer Brown Team to Victory in "Global Dispute of the Year"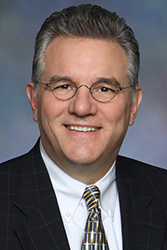 Duane W. Layton '82

SAN DIEGO, August 5, 2013 - Heading-up a team of attorneys from one of the world's leading law firms as they represent a foreign nation in an international trade dispute is the kind of opportunity most lawyers can only dream of. For California Western alumnus Duane W. Layton '82, however, it was an opportunity to win. Twice.

Epitomizing the creative method of problem solving that California Western incorporates into its curriculum, Layton's team at Mayer Brown successfully secured a precedent-setting ruling on behalf of Indonesian clove cigarette makers. The World Trade Organization (WTO) concluded that a ban placed on the sale and production of certain flavored cigarettes in the United States improperly discriminated against those produced in Indonesia, in favor of menthol cigarettes produced and sold in the U.S.

On July 8, Layton and his colleagues were recognized for their monumental victory, as the case was named "Global Dispute of the Year" in the International Litigation Category at The American Lawyer's inaugural Global Legal Awards—designed to honor cutting-edge, cross-border transactions and disputes that capture the full gamut of global legal work.

"We are honored to receive the prestigious Global Legal Award, which attests to the significance of the decision in this case," said Layton. "The rulings and rationales in this matter have been cited and relied upon in subsequent WTO disputes, and no doubt will be for many years to come."

Regarding the win, American Lawyer asserted that "Mayer Brown is arguably preserving the livelihood of millions of Indonesian clove farmers."

Careers in International Law facilitated by CWSL's rich curriculum and scholarship mission
For Government & Global Trade Senior Partner Layton—who in 2012 endowed to California Western School of Law the Duane W. Layton Scholarship for International Law—the decision to give back to his alma mater aligned directly with the school's scholarship mission: to provide students with an opportunity to receive the highest caliber of legal education, typified by a rigorous and experience-rich curriculum that prepares practice-ready graduates.

While at California Western, Layton wrote for the California Western International Law Journal, and was published in the Stanford Journal of International Law. Since then, he has gone on to publish works in prestigious legal journals around the world and taught numerous courses on international trade law at such schools as Georgetown University, Catholic University, and George Mason University.

Opportunities for exposure to international law are widely available at California Western, including internships in Chile as part of a summer program that provides students with a first-hand look at how the country is adjusting to a new era of democratic governance, human rights, and environmental challenges. The program is deeply rooted in real work experience in law offices and public institutions, as well as workshops throughout the region on comparative and international law.