Events Calendar
---
"Harmonization of Contract Law in Europe"
Start: October 15, 2013 12:15 PM


Guest Speaker, Professor Fernando Dias Simões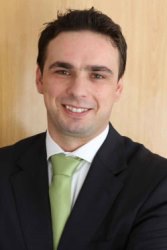 WHAT: "Harmonization of Contract Law in Europe"
WHO: Fernando Dias Simões, Assistant Professor at the University of Macau, China.
Professor Dias Simões is a member of the Academic Council of the Faculty Law and teaches courses in Contract Law, Commercial Contracts, and Dispute Resolutions. He will discuss the role of harmonization and standardization of Contract Law as a measure to promote trade and economic development.
WHEN: Tuesday, October 15, from 12:15 p.m. to 1:00 p.m.
WHERE: Auditorium, California Western School of Law
RSVP: If you would like to attend this event, please RSVP to Debra Compton.
A "brown bag" lunch will be provided for attendees.