Events Calendar
---
Diversity Speaker: andré douglas pond cummings
Start: October 24, 2013 12:15 PM


Diversity Services Presents
Fall Diversity Speaker:
andré douglas pond cummings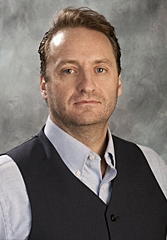 WHAT: "Private Prisons for Profit, Hip Hop and the Law, Attorneys as Advocates"
WHO: andré douglas pond cummings, Professor and Associate Dean for Academic Affairs at Indiana Tech Law School.
cummings is a prolific scholar whose writings focus on race, gender, hip hop culture, investor protection, and corporate law. He is the author of Coyotes on Wall Street: The Surprising Motivations of Mortgage Meltdown CEOs, to be published later this year.
WHEN: Thursday, October 24, at 12:15 p.m.
WHERE: Moot Court Room, California Western School of Law
RSVP: If you would like to attend this event, please RSVP to diversity@cwsl.edu by Friday, October 18.
Lunch will be provided for attendees.