Events Calendar
---
Diversity Speaker: Brian K. Fair
Start: February 27, 2014 12:00 PM


The office of Diversity Services is pleased to announce:
2014 Spring Diversity Speaker
Professor Brian K. Fair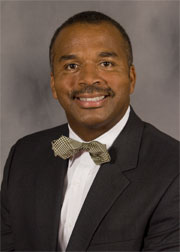 Photo Courtesy of The University of Alabama School of Law
WHAT: "Remedying Past Discrimination: A Look Back At Brown"
2014 marks the 60th anniversary of the landmark education reform case Brown v. Board of Education, which ended legal segregation in schools. As a law school that has made great strides toward realizing the ideal of a student body reflecting representative diversity, the California Western community unites to take a look back at Brown through our Spring Diversity Speaker event.
WHO: Brian K. Fair, Thomas E. Skinner Professor of Law at The University of Alabama School of Law.
The author of Notes of a Racial Caste Baby: Colorblindness and the End of Affirmative Action, Fair's research is focused on equality theory under the 14th Amendment, with the central theme that equal protection jurisprudence has lost its anticaste moorings, rendering it largely obsolete to address significant forms of American caste.
WHEN: Thursday, February 27 at noon.
WHERE: Lecture Hall 2, California Western School of Law
RSVP: If you would like to attend this event, please RSVP to diversity@cwsl.edu by Friday, February 21.
Lunch will be provided for attendees.